TUBAID-AIDS Project - Miracles by Homoeopathic Science
By
Dr Pawan S Chandak
Here I am giving photo gallery of different disease condition in HIV AIDS patient including before & After Treatment Photographs. These are results which we got during our research project on HIV AIDS in which Homoeopathic medicines has been prescribed in AIDS patients.
Molluscum Contagiosum
1) Case of P T
Before Treatment: 25/09/2008
During Treatment: 08/10/2008:
After Treatment: Molluscum completely cured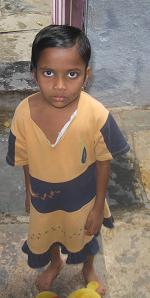 2) Case of M D
Molluscum Contagiosum
Before Treatment: Picture taken from Mobile on April 2009 & 06/05/2009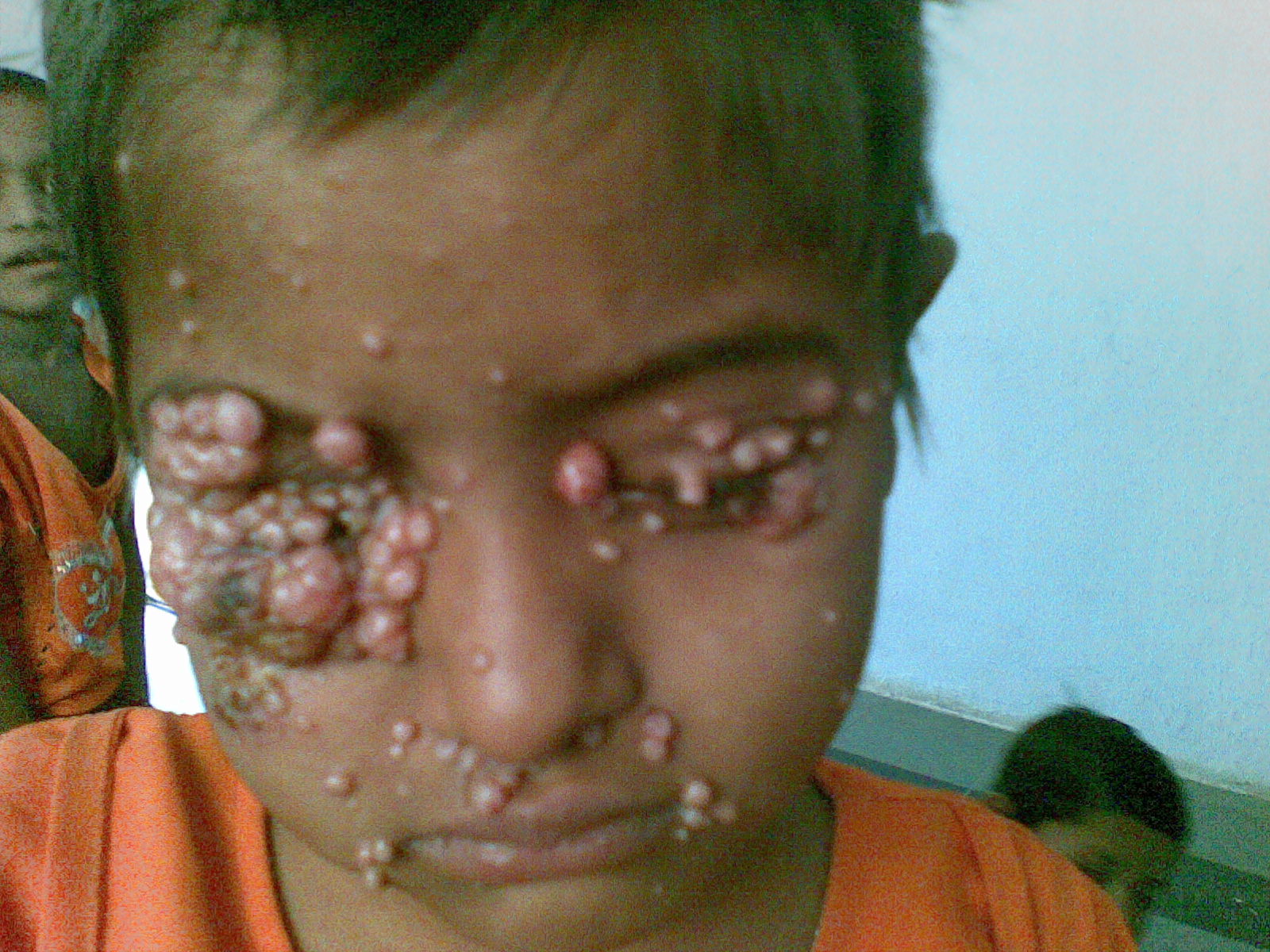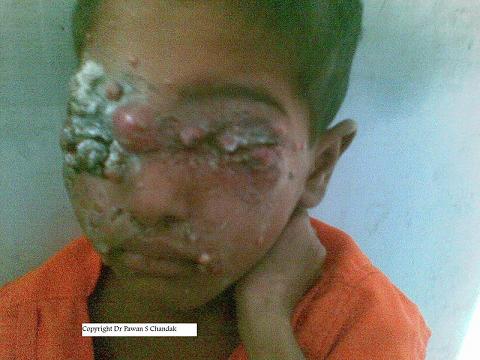 During Treatment:
After Treatment: 18/07/2009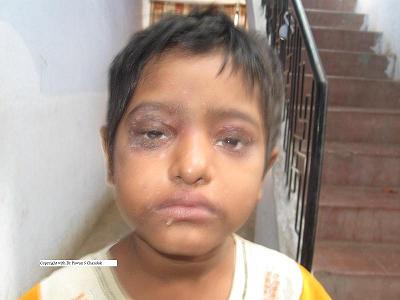 Picture taken from Mobile: 05/08/2009 Patient completely cured. No Molluscum.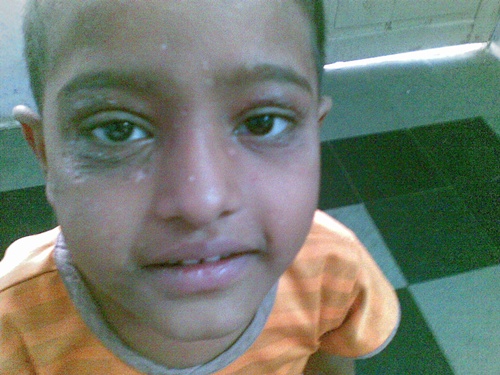 3) Molluscum Contagiosum
Before Treatment
After Treatment
Authors & Team:
Principle Investigator: Dr Pawan S Chandak
Co-Investigator: Dr Mrs. Asha Pawan Chandak
Research / Medical : Dr Anjali Kale
Officer
Research Consultant: Dr Shweta Bugdani
Allopathic Expert: Dr Sachin Mantri
Project Sponsored by: Dr George Loukas & his team.
DIETHNIS ORGANOSI OMOIOPATHITIKIS ALLILEGGIIS, ATHENS, GREECE
Also Homoeopathic Academy of Research & Charities played role in supportive management by providing Nutrition food Diet as per RDA requirement.
Clinical Trial Centre:
Homoeopathic Academy of Research & Charities
Shaktibrahma Homoeo Care & Speciality Centre
7, Kinara, Shivaji Nagar, Parbhani. Maharashtra, India.
Discussion & Feedbacks from Various Homeopath
1) Dr Shajikutty, Kerala
Hello Pawan,
Excellent & incredible . Carry on the race & improve , Wish U all the best.
with prayers,
shajikutty
2) Dr Mandipta Roy
DEAR DR,PAWAN S,CHANDAK......I AM HAPPY TO LEARN YOUR HIV AIDS PROJECT.
IN CASE OF MOLLUSCUM CONTAGIOSUM,REALLY WE ARE GATING EXTREMELY GOOD RESULT, I AGREE WITH YOU,WE HAVE FRUITFULL TREATMENT IN VARIOUS UNKNOWN DISEASE BUT WE HAVE TO GIVE SCIENTIFIC PROVE, HOW THE MEDICINE WORK IN BODY?THE OTHER WORLD EXPECT THIS ,FROM US.OUR HOMOEOPATHY IS COMBINATION OF PHILOSOPHY AND SCIENCE. IT IS WELL KNOWN TO EVERY BODY........ THAT SCIENCE BASED ON PHILOSOPHY,BUT ONLY A HOMOEOPATH CAN UNDERSTAND .,FEEL, THE BEAUTY OF THIS PATHY.THIS IS MY EARNESTLY REQUEST TO MODERN SCIENTIST OF WORLD PLEASE DO SOME CONSTRICTIVE RESEARCH WORK FOR HOMOEOPATHY TO SAVE HUMAN BEING. FOR YOUR KIND INFORMATION .THAT IT IS PROVED. HOW THE IMPULSE ARE GOING TO CENTRAL NERVOUS SYSTEM AFTER GIVING OUR MEDICINE BUT HOW IT IS COMING BACK TO PERIPHERY STILL NOT KNOWN TO US..........WITH THANKS,DR,MANIDIPA ROY,[FORMAR ALL INDIA SCIENCE SECRETARY OF H.M.A.I ]
3) Dr Karthiyaini sekar
Hello sir,
I am karthiyaini.a Homoeopath in singapore. I got ur mail. I don't know where did u get my mail i.d?.However excellent .All the Best for your HIV Related Research.Homoeopathy needs this kind of peoples.God may help throughout your life.Thanks a lot.
4) Dr O. G. Vinod, Kerala
Hi Pawan, congratulations, what we need for the survival of homoeopathy is the evidence based treatment for the scientific community..cal carb 30 is an excellent remedy for molluscum.include in your further trials..hiv.H1N1 etc are the fields where we can proove our efficacy.wish you all success..DR.O.G.VINOD(KERALA)
© Dr Pawan S Chandak
Article by
Dr. Pawan S. Chandak
'Shradha' Vishnu nagar,
Basmat Road, Parbhani 431401
Maharashtra, India
Cell: +91-9422924861
Email: pavanchandak498@gmail.com
Website: http://www.modernhomoeopathy.com