ACADEMIC NEWS
Interview of Dr. J.D. Patil (Aurangabad)
Maharashtra university of Health Sciences, Nashik.
Interview of Dr. D. P. Rastogi
(Ex-Director Central Council for Research in Homoeopathy)
Interview of Dr. Luc De Schepper MD, PhD, DI Hom, CHom, Lic.Ac
He is the founder of the Renaissance Institute of Classical Homeopathy in Cambridge, Massachsetts and author of twelve books on homeopathy, acupuncture, and holistic health care. Dr. Luc has seen over 200,000 patients in 29 years of practice, and in recent years has treated them exclusively with homeopathic remedies in LM potencies.

Isaac Golden has been a homoeopathic practitioner since 1984.Isaac was President of the Victorian branch of the Australian Homoeopathic Association - Australia's largest national organization of professional homoeopaths - from 1992 to 1998. In March 1999 he was awarded the Association's Distinguished Service Award for his "many years of service to the Australian Homoeopathic Association and for his significant contributions to the homoeopathic profession in Australia"
Interviewed by Dr. Pawan S. Chandak

In the year 1996, he was awarded the Alternative Nobel Prize for his work in the field of Classical Homeopathy. In 1994, Vithoulkas opened the International Academy for Classical Homeopathy on the Greek island of Alonissos, its purpose being to provide post-graduate training for health practitioners from all over the world.
Interview with Prof. George Vithoulkas Interviewed by Nancy Christidi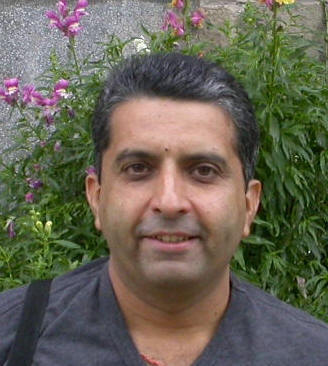 Interview of Dr. Vijay H. Vaishnav MD (Hom) (Mumbai, India)
He is is a Professor and Head of the department of Materia Medica at Smt. C.M.P. Homoeopathic Medical College, Mumbai, India, where he has been teaching for more than 22 years. He has been closely associated in developing new concepts in teaching Materia Medica and has prepared a unique model of approach to the study of Homoeopathic Therapeutics.
Interviewed by Dr. Pawan S. Chandak
© Copyright With Dr. Pawan S. Chandak