April 2008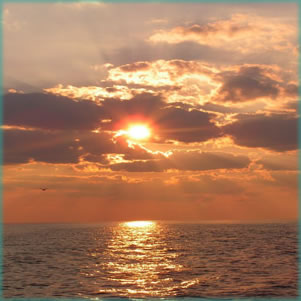 Send Feedback
What did you like in this issue? Which articles have you found interesting and which articles need improvement? What would you like us to improve on?
Send us your feedback, ideas and suggestions to Dr. Pawan S. Chandak at pavanchandak498@gmail.com
Subscribe Modern Homoeopathy
E-Newsletter
Share your articles and cases for publication in Modern Homoeopathy - An Evidence based Homoeopathy E-Newsletter. The more you share your knowledge and experiences with others, the more we will grow collectively. Let us work together to take homeopathy to everyone in this world. You can make a difference!!. Send in your papers and cases to us at pavanchandak498@gmail.com
Book in Focus
POLL of The Month
The Modern Homoeopathy Team
Editor in chief: Dr. Pawan S. Chandak
Editorial Board:
Advisor Editorial Board:
Dr. M.E. Prasanth
Editors:
Dr. Asha P. Chandak (Parbhani)
Dr. Jayant Borse (Aurangabad)
Dr. Sudinkumar (Calicut, Kerala)
Editor Book Review Column:
Dr. Shajikutty (Kerala)
Editor PG Study Centre Column:
Dr. Rejikumar (Trivendrum, Kerala)
Editor MD (Homoeopathy) News Column: Dr. Joby Johny (Trivendrum, Kerala)
Honorable Advisor: Dr. M.G. Oommen
Guest Editor: Dr. Varsha Sharma, Dr. Samir Chaukkar, Dr. Poonam Godbole
This is your Modern Homoeopathy Journal to post latest news click here. pavanchandak498@gmail.com
Published by www.modernhomoeopathy.com
Dr. Pawan S. Chandak
Shaktibrahma Homoeo Care
Luxminarayan Complex, Station - Bus Stand Road, Parbhani 431401
Maharashtra, India.
Previous Issue
Modern Homoeopathy September 2007

Modern Homoeopathy October 2007

Modern Homoeopathy November 2007

Modern Homoeopathy December 2007
Alcoholism Special
Modern Homoeopathy January 2008
Hepatitis A Special
Modern Homoeopathy February 2008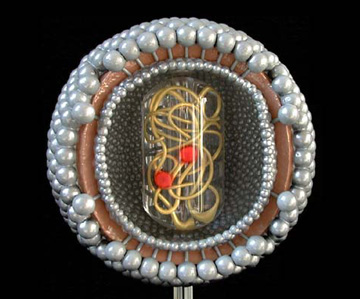 HIV AIDS Special
Modern Homoeopathy March 2008
Next Issue:
- Copyright Notice -
© modernhomoeopathy.com, All rights reserved. No part of this journal can be reproduced in any form without prior permission of modernhomoeopathy.com.
Summer Complaints & Homoeopathy Special Issue 15 April 2008



From the Desk of Editor - Dr. Pawan S. Chandak
Heat stroke or Sunstroke, is an acute condition which occurs when the body produces or absorbs more heat than it can dissipate. The heat-regulating mechanisms of the body eventually become overwhelmed and unable to effectively deal with the heat, and body temperature climbs uncontrollably.

In the year 1996, he was awarded the Alternative Nobel Prize for his work in the field of Classical Homeopathy. In 1994, Vithoulkas opened the International Academy for Classical Homeopathy on the Greek island of Alonissos, its purpose being to provide post-graduate training for health practitioners from all over the world.
The rejuvenation and renaissance of Homeopathy that we have been witnessing over the past thirty years seems lately doomed to take a downward turn toward a point of degeneration, confusion and, finally, even oblivion.
In summer due to heat there may occur shortage of water people try to get water from any way, even purification system weakness due to water shortage causing chance of infected water from various bacilli or causing water borne diseases like Diarrhoea, Dysentery, Cholera, Typhoid etc.
Homoeopathic remedies help miraculously in the summer ailments. If along with medications we take care of some precautions in our daily routine we can fight this heat phase to the best.
World famous greatest violinist niccolo' Paganini was also Dr Hahnemann's patient in 1837. He had to postpone an opening concert due to " sickness in the trachea". Many years paganini received diverse diagnosis and treatment .Ultimately he came to Dr Hahnemann by showing his good reputation in high society of Paris .paganini told very pitiful disease history to hahnemann.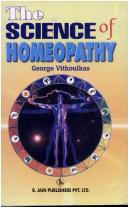 Book Review: Science of Homoeopathy by Dr. George Vithoulkas
Reviewed by Dr. Pawan S. Chandak
Snoring is the production of upper airway noise via breathing during sleep. Snoring is a sound a person makes during sleep when his or her breathing is disrupted.
LATEST EVENTS - includes seminar reports, latest research news, updates in Homoeopathy.
Quiz CONTEST For Homoeopathic Students & Practitioners.
Every winner who will answer all question correctly his name will be displayed on website & he will get Appreciation Certificate. One Lucky winner amongst correct entry will get Special gift & Appreciation certificate.
We hope you will enjoy this issue on Summer Complaints. Do send us your feedback at pavanchandak498@gmail.com
---
The editors, the publisher and the owner of modernhomoeopathy.com, do not necessarily agree with the information provided in various articles and sections of the e-newsletter Modern Homoeopathy - An Evidence based Homoeopathy. The authors and the contributors are solely responsible for their views and comments. Please use your discretion in using any medical/health information provided in this journal. For treatment of any chronic or serious illness, you should consult your Homeopath or General Physician in person. Subject to the jurisdiction of Parbhani, India only.